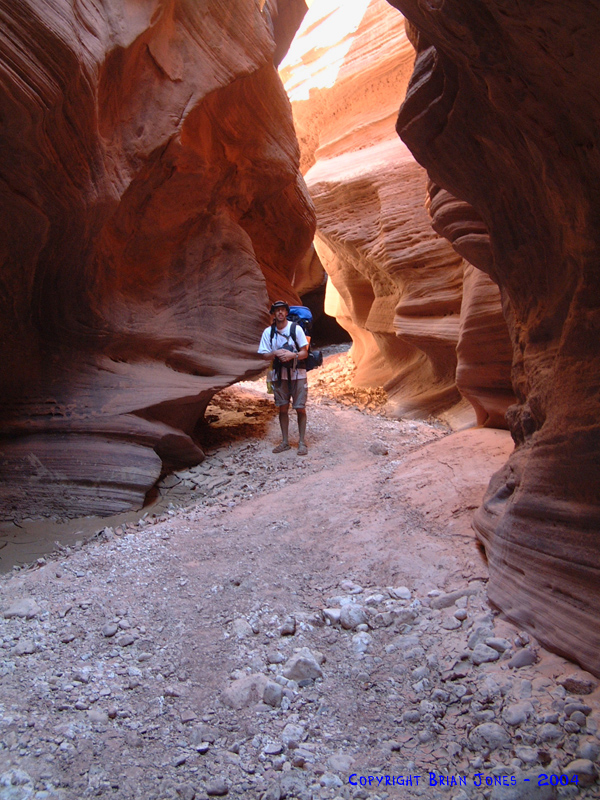 Ahhh yes, vacation!

Several opportunites appear.

1) Here a tentative itinerary:
Buckskin Gulch (
http://www.utahtrails.com/Buckskin.html
) is often described as one of the finest slot canyon hikes in the world and a photographer's paradise. Chesler Park (
http://www.utahtrails.com/Chesler.html
) is a meadow deep in the Needles district of Canyonlands National Park with some spectacular spires and arches.
Wed., Oct. 3
Start at Wire Pass trailhead, UT (
Map.
)
Hike 12.5 mi (20.8 km)
Camp at Buckskin Gulch campsite, additional campsites 1.5 mi and 2.5 mi further (1 mi and 2 mi after confluence of Buckskin Gulch and Paria River)
Thu., Oct. 4
Hike 7.5 mi (12.5 km) to Whitehouse trailhead
Drive 300 mi, approx. 5h40m to Needes, Canyonlands National Park, UT (
Map.
). We must get here before 4:30 pm to pickup permit or wait the next day until 9:00 am when the visitor center opens
Camp at Squaw Flat Campground
Fri., Oct. 5
Hike 7.5 mi (12.5 km) to Chesler Park campsite (
http://www.nps.gov/cany/planyourvisit/upload/needles.pdf
)
After setup of camp, day hike around Chesler Park 7 mi (11.5 km)
Sat., Oct. 6
Hike 1.5 mi (2.5 km) to Elephant Canyon
Leave packs, hike 4 mi (6.7 km) to Druid Arch (in and out)
Hike 6 mi (10 km) to Squaw Flat Campground via Squaw Canyon
End of official trip
So that's a 5k route plucked off the map right near my home. Before breakfast tomorrow. 3 times a week. till I can do more. I need to be able to keep the pace with the happy hiking guy. There will be risks. If it's tough going we need to beat a mile and one half per hour pace. I'll need a few extra pounds and the ability to pull myself up. I'll have a minimum of food -- but should try to get an ultralight sleeping bag. I'll want to wear lighter shoes -- so I need to work out in those.
So -- weight training and some climbing practice , and run on my shoes.